Synergy Vintage American Flag Pro Cornhole Bags
Forget hopelessly praying for that last-minute hail mary to win the game. Start dominating from the blow of the whistle.

Introducing Synergy. A refined balance of speed and control. These dual-sided pro cornhole bags give everyday cornhole players a competitive edge so you can start tossing like the pros.
From the team that brought the original and official rules to the game of cornhole, ACA Synergy professional cornhole bags are made of a premium microsuede material on one side which allows the bag to stick to the surface for extra grip while the opposite side of the bag is made of a carefully selected turbo fabric for easy sliding.
Double reinforced stitching ensures long-lasting durability while the all-weather resin pellet filling holds up against harsh playing conditions.
Start throwing Synergy Vintage American Flag Pro cornhole bags and experience what it's like to be the boss of the toss.
Customer Reviews
Write a Review
Ask a Question
09/24/2021
Eric C.

United States
I recommend this product
Very nice bags!
The bags are a total game changer if you are used to the original bags that come with most boards. Highly recommend!!!
09/22/2021
Nathan

United States
I recommend this product
Love my boards and bags
100 % satisfied!
09/17/2021
Shawn J.

United States
I recommend this product
Stars and Stripes bags
I purchased the Stars and Stripes bags, they are great! Quality of the bag is exactly what I expected. I love the slide/stick sides for more precision.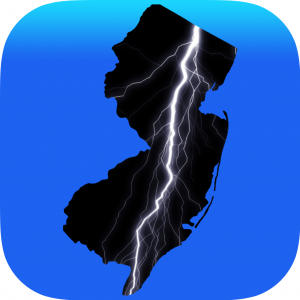 JB
09/09/2021
Jeff B.

United States
Best Around
Superior bags, a must have! Extremely satisfied!
09/07/2021
Devon P.

United States
More strategic play!
These bags are great quality and we enjoy the more strategic play these bags offer within the game.
09/07/2021
Ricky R.

United States
Love this set!!
Love these bags and our new boards!!
09/03/2021
Donald S.

United States
Nice bags
Bags very well made and the colors are interesting. The slide side of the bags tends to slip down the official board thougjh. Rough that side up a little.
08/19/2021
Robert P.

United States
No. 1 Bag
Not that I am a pro or anything, but these are the best bags I have used yet. Excellent quality and use, if and when they wear out, I will definitely get another set.
08/12/2021
Mike A.

United States
Mda
Fast delivery, awesome quality
08/05/2021
Josh D.

United States
Absolutely love
Great products and great communication with shipping
08/05/2021
Kevin F.

United States
Bags
Love them. Just what I expected.
08/02/2021
Lawrence D.

United States
Synergy Cornhole Bags
The Synergy Bags allow for more strategy in play. I like being able to have a heavy slide to a toss when needed, or to land a positioned bag in a certain spot as a blocker.
07/26/2021
Tricia M.

United States
Whether you are super competitive or just having some fun, these bags are amazing. Have been using these bags and recommending then for a couple years now and they still look and play like the day I received them.
07/22/2021
bryan a.

United States
cornhole bags
bought as a spare set. But i do love the set
07/21/2021
Patricia D.

United States
Awesome shopping experience
Very pleased with quality, shipping time and return experience. Had to return smaller boards purchase by mistake...very efficient return.
07/18/2021
Michael V.

United States
Well made
Perfect weight and the bags have different texture of each side, due to the different style of boards. Really well made product.
07/15/2021
peter s.

United States
Great boards and bags!
I just received boards and bags as a birthday gift. What a gift it has turned out to be! I have dual design boards that look terrific and are made very well. They look very durable. I have the Synergy bags that are very nice and durable. I love the dual fabric design so you can use strategy depending on if you want the bag to slide or stick. The carry handle is helpful since the boards have some weight to them.
07/08/2021
Victor R.

United States
Love these bags
These were my first new bags in almost 10 years and I don't know why I waited so long. Love the option for slip or stick and they look great too!!
06/30/2021
David M.

United States
Game Changer Bags!!!
Very well made. Tough, durable fabrics that are holding up well (we often play on concrete). Great design. Dual-fabric design is game-changing when it comes to strategy, execution and scoring. 'Stick' the bag on the board vs. land-and-slide - love having the two options with every toss.
06/28/2021
Jody D.

United States
Great Quality Bags
This shipped so quickly and the quality was excellent. Would Definitely buy again.
Model Name
Synergy
Level of Play
Professional
Size
6-inches x 6-inches x 1-inch (Regulation)
Weight
16oz
Fabric Style
Dual-sided
Fabric
Side A: Microsuede
Side B: Polyester Turbo Weave
Stitch Technique
Double reinforced stitching
Fill Type
Resin pellets
Printing Method
Sublimation
What's Included
Each set includes 4 cornhole bags