Be All in.
It's time to tame your gear
Bronc's mission is to provide well-built, reliable gear and storage for hunting, weapons, and outdoor enthusiasts. Bronc offers products that provide the best protection, storage, transportation, and organization solutions that can be relied on during rugged travel.
Share epic moments with games that last
Introducing Elakai premium outdoor games. Proudly making games built for life.
Victory never looked so good
Go from cheap to sleek with a truly original design for your perpetual fantasy league trophy.
Custom awards and recognition displays.
Gear and storage for hunting, weapons, and outdoor enthusiasts.
Share epic moments with outdoor games built for life.
Covering all of your injection molded plastic needs.
Consulting, designing and manufactruring environments.
Design, engineer, manufacture, and finish.
Become a sponsor
Support provided by corporations and businesses allows for the development and implementation of ongoing tournament programs, projects, and resources.
For more information on the opportunity to become a Sponsor, please contact us.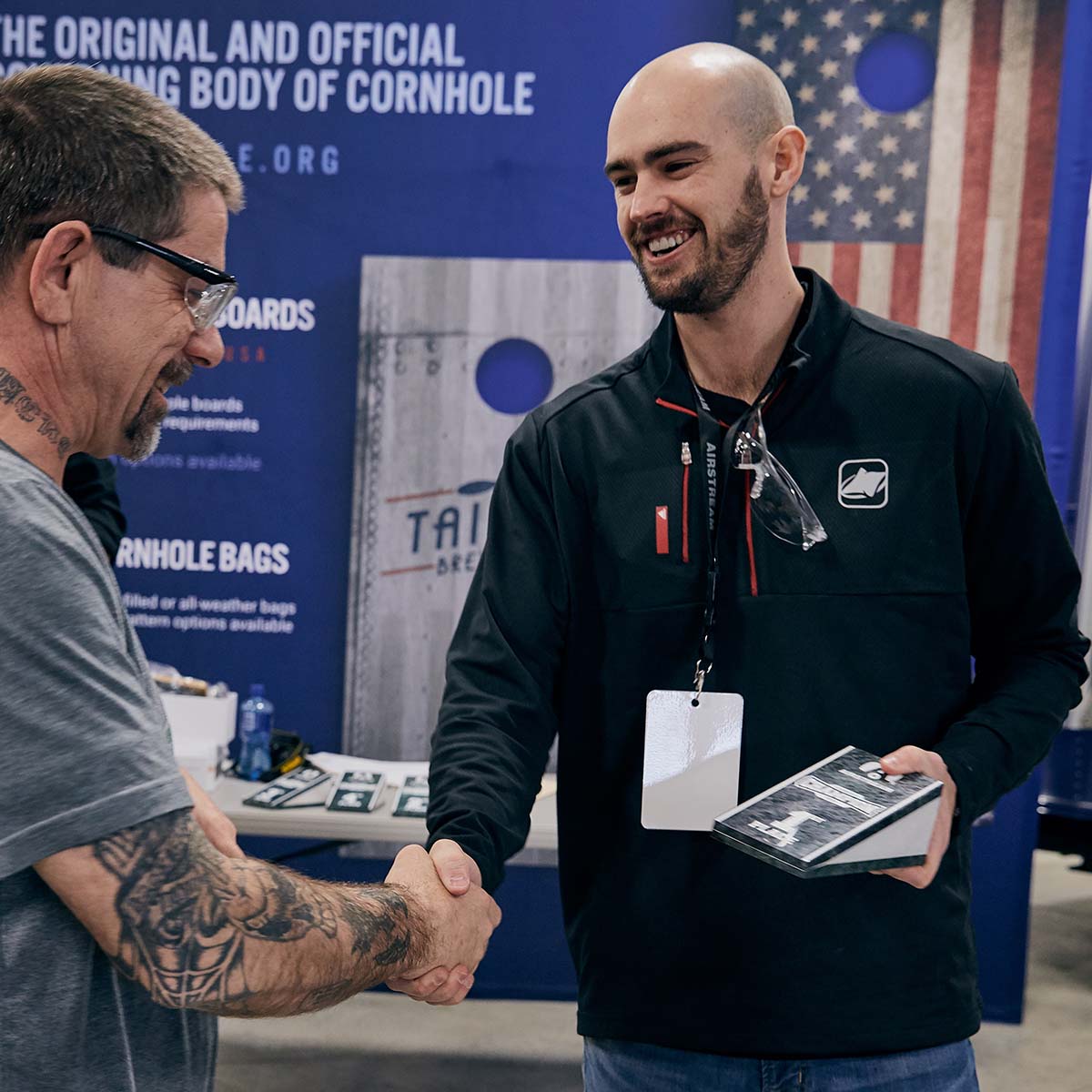 Become an Ambassador
Become a sanctioned ACA ref, help run tournaments, and get exclusive access to new product and deals by becoming an ACA Ambassador.
Apply now
Host A tournament
Learn about hosting a cornhole league or tournament in your community with guidelines from the ACA.
Learn More
learn the rules
Be on top of your cornhole game with Official Rules from the American Cornhole Association®.
Get the Rules