Cornhole Bags
Shop official cornhole bags from the American Cornhole Association.

YOU HAVEN'T PLAYED UNTIL YOU'VE THROWN THESE CORNHOLE BAGS
Enjoy America's favorite tailgate party game with authentic cornhole bags directly from the original and official governing body of cornhole.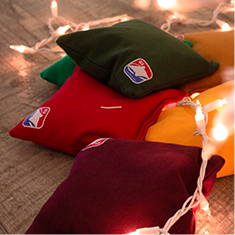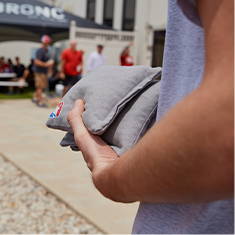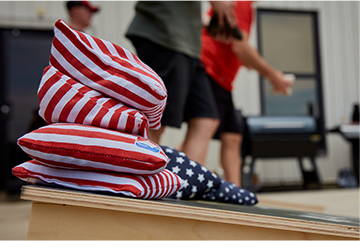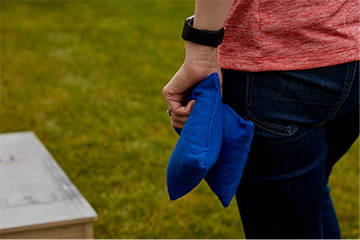 Cornhole Bags For Fun And Professional Rivalry
For your conquest of The Great Cornholio, official ACA cornhole bags are now offered in a variety of sizes, colors, fill types, and materials so you can savor the sweet taste of victory in style.

Regulation Cornhole Bags
Now you can finally have the confidence that you're always playing the game with standards compliant cornhole bags.
Official ACA Cornhole Bags
You finally found your new favorite cornhole bags
starting at $9.95 per set of 4 cornhole bags
BEST SELLING CORNHOLE BAgS
Shop official ACA cornhole bags in our most popular colors and styles.

All Weather CORNHOLE BagS
Even in the sopping rain, the cornament must go on... and so will these resin pellet packed bean bags.

Corn filled CORNHOLE BagS
Enjoy the classic cracking sound of whole kernel corn next time you land a woody.