Get started
To get your project started, email info@playcornhole.org. Be sure to include your contact information and any details about your event. Here's how it works.
Corporate inquiry
Tell us about your event and corporate cornhole needs.
CHOOSE YOUR PRODUCTS
Choose from a variety of official ACA cornhole games and gear.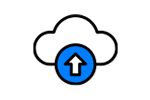 Send Your Artwork
Send us your logo or artwork as a vector file in .AI or .EPS format. Let us know if you need assistance with design.
Our corporate sales team is available for inquires Monday–Friday, from 9am–4pm EST. For further inquiries, email info@playcornhole.org.
We accept all major credit card payments for online retail orders. Orders can also be processed using Zip (4 interest free installments on orders up to $1500). Full payment is required prior to starting production.
All orders are subject to our terms and conditions.
Tax exempt documentation must be provided prior to order placement. Rules around tax exempt status vary state to state so all documents will be reviewed by our finance department prior to removing tax. For more information on this, feel free to contact us at info@playcornhole.org.
We provide pre-production digital proofs for all custom orders placed. Production does not start until you approve that proof and payment has been received. We are also happy to help you place an order for single units at full retail cost if physical samples are required. All orders are subject to current production time.
We offer ground shipping to one or more domestic locations paid by the client. All orders will ship via UPS Ground or freight depending on order size.
Our production operates on a first-in, first-out basis according to current production time. However, we do offer expedited shipping options once your order has been completed. Please contact info@playcornhole.org to receive a quote for expedited shipping.
To make sure that your customization is just right, we will provide a high-quality digital proof for your approval prior to producing your order. Customization will not start until approval and payment has been received. Once an order has been produced, we are unable to make any changes. We apologize but we are unable to return customized product. Please view our terms and conditions.
Please read the terms and conditions of use carefully before using this Site. American Cornhole Association ("ACA") maintains this website (the "Site") as a service to American Cornhole Association's customers, and by using the Site you are agreeing to comply with and be bound by the following terms of use. Please review the following terms and conditions carefully and check them periodically for changes. If you do not agree to the terms and conditions, you should not review information or obtain goods, services or products from this Site.
1. Acceptance of Agreement. You agree to the terms and conditions outlined in this terms and conditions of use agreement ("agreement") with respect to the Site. This agreement constitutes the entire and only agreement between American Cornhole Association and you, and supersedes all prior or contemporaneous agreements, representations, warranties and understandings with respect to the Site, the content, products or services provided by or through the Site, and the subject matter of this agreement. Any terms and conditions which you include in any purchase order, confirmation of order or other document are expressly excluded. Any variation of the terms and conditions in this agreement will be binding on American Cornhole Association only if agreed in writing by you and an authorized representative of American Cornhole Association. This agreement may be amended by American Cornhole Association at any time and from time to time without specific notice to you. The latest agreement will be posted on the Site, and you should review this agreement prior to using the Site.
2. Use of Site. By accessing the Site and/or ordering any product, you are agreeing to not use American Cornhole Association's services or the Site to create any material that is unlawful, harmful, threatening, abusive, harassing, tortious, defamatory, vulgar, obscene, libelous, invasive of another's privacy, hateful, or racially, ethnically or otherwise objectionable, or that infringes on any patent, trademark, trade secret, copyright or other proprietary rights of any third party.
3. Fraud. By creating an account, you confirm that the information provided is true and that you agree to abide by this agreement. Please note that your account can be cancelled without notice if it is determined that false or misleading information has been provided, this agreement has been violated, or other abuses have occurred as determined by American Cornhole Association in its sole discretion.
4. Copyright. The content, organization, graphics, design, compilation, magnetic translation, digital conversion and other matters related to the Site are protected under applicable copyrights, trademarks, registered trademarks and other proprietary (including but not limited to intellectual property) rights. The copying, redistribution, use or publication by you of any such matters or any part of the Site, except as allowed by section 5, is strictly prohibited. You do not acquire ownership rights to any content, document or other materials viewed through the Site. By posting of information or materials on the Site, American Cornhole Association does not waive any right in such information and materials.
5. Limited Right to Use. The viewing, printing or downloading of any content, graphic, form or document from the Site grants you only a limited, nonexclusive license for use solely by you for your own personal use and not for republication, distribution, assignment, sublicense, sale, preparation of derivative works or other use. No part of any content, form or document may be reproduced in any form or incorporated into any information retrieval system, electronic or mechanical, other than for your personal use (but not for resale or redistribution).
6. Protection of Intellectual Property. If you believe that any product purchased on the Site or any materials accessible on or from this Site have been copied in a way that constitutes copyright infringement, please notify us at info@playcornhole.org, and provide the following information ("notice"):
• your physical or electronic signature.
• identification of the copyrighted work you believe to have been infringed or, if the claim involves multiple works on the Site, a representative list of such works.
• identification of the material or products you believe to be infringing in a sufficiently precise manner to allow us to locate that material.
• adequate information by which we can contact you (including your name, postal address, telephone number and, if available, e-mail address).
• a statement that you have a good faith belief that use of the copyrighted material is not authorized by the copyright owner, its agent or the law.
• a statement that the information in the written notice is accurate.
• a statement, under penalty of perjury, that you are authorized to act on behalf of the copyright owner.
7. Please note that this procedure is exclusively for notifying American Cornhole Association that your copyrighted material has been infringed. Upon receipt of your notification, American Cornhole Association will remove the infringing materials from the Site and may terminate a relationship with an allegedly offending customer but does not have the ability to collect or return allegedly infringing products.
8. Editing, Deleting and Modification. American Cornhole Association reserve the right in American Cornhole Association's sole discretion to edit or delete any documents, information or other content appearing on the Site, including this agreement, without notice.
9. Use of Information. American Cornhole Association reserves the right, and you authorize American Cornhole Association, to use and assign all information regarding use of the Site by you and all information provided by you in any manner consistent with American Cornhole Association's Privacy Policy.
10. Privacy Policy. Our Privacy Policy, as it may change from time to time, is a part of this agreement.
11. Payments. You represent and warrant that if you are purchasing something from American Cornhole Association that (i) any credit card information you supply is true, correct and complete, (i) charges incurred by you will be honored by your credit card company, and (iii) you will pay the charges incurred by you at the posted prices, including any shipping fees and applicable taxes. American Cornhole Association does not accept reseller or sales and use tax exemption certificates for online sales. Payment is required in full upfront before an order for custom products will move into production.
12. Title and Loss. Title to and risk of loss of product passes to you upon delivery of the ordered items to the carrier. Delivery lead times vary. Please note all delivery dates are estimates and are not a guarantee that the product will be delivered on the specified date. American Cornhole Association will not be liable for any loss or expenses which you may incur as a result of any delay in the delivery of your order.
13. No Resale. Other than as expressly permitted in writing by an authorized representative of American Cornhole Association, you agree not to resell or exploit for other commercial purposes products purchased on this website.
14. Links to Other Web Sites. The Site contains links to other websites. American Cornhole Association is not responsible for the content, accuracy or opinions express in such websites, and such websites are not investigated, monitored or checked for accuracy or completeness by American Cornhole Association. Inclusion of any linked website on American Cornhole Association's Site does not imply approval or endorsement of the linked website by American Cornhole Association. If you decide to leave American Cornhole Association's Site and access these third-party sites, you do so at your own risk.
15. Submissions. All suggestions, ideas, notes, concepts, content, artwork, product reviews and other information you may from time to time send to American Cornhole Association (collectively, "submissions") shall be deemed and shall remain American Cornhole Association's sole property and shall not be subject to any obligation of confidence on American Cornhole Association's part. Without limiting the foregoing, American Cornhole Association shall be deemed to own all known and hereafter existing rights of every kind and nature regarding the submissions and shall be entitled to unrestricted use of the submissions for any purpose, without compensation to the provider of the submissions.
16. Designs created using the text tools and images available through the Site are in no way the exclusive property of the customers who assemble such designs. American Cornhole Association retains the right to display such designs or offer them (or variations of such designs) to other customers. Furthermore, American Cornhole Association provides no warranty that designs created using our text tools and images will not infringe, or be subject to a claim of infringing, the trademark or other rights of another party.
17. American Cornhole Association reserves the right to re-purpose submitted artwork for marketing materials, including but not limited to: social media channels, website materials, advertisements, and print materials.
18. Custom Products. American Cornhole Association values respect, tolerance and open dialogue, and we serve a diverse and varied customer base. American Cornhole Association has the sole discretion to reject any order that we deem inappropriate for production, including those designs or text that we deem to…
• contain obscene, vulgar or profane content, including hate speech or symbols,
• contain explicit sexual content or innuendo,
• encourage violence, hate or negative stereotypes against individuals or groups,
• attack, harass or discriminate based on race, religion, ethnicity, gender, disability, national origin, sexual orientation or gender identity,
• incite public outrage or inspire violence,
• portray or promote irresponsible use of alcohol or other substances, or
• libel or defame an individual or group.
19. American Cornhole Association respects the intellectual property rights of others and we ask that you do the same. By purchasing any custom product through the Site, you represent and warrant that your requested design does not violate anyone else's rights, including copyrights, trademarks, trade secrets, privacy or other rights. American Cornhole Association may terminate the account of any customer who infringes, or may infringe, the copyright, trademark or other intellectual property rights of others.
20. A customization fee applies for all custom products. Please review your customized item carefully prior to submitting your order; customized items may not be cancelled or returned once the order has been submitted. American Cornhole Association is not responsible for any errors or mistakes that have been approved.
21. Return Policy. American Cornhole Association's Return Policy is a part of this agreement. American Cornhole Association does not accept returns of customized products that are not damaged or defective upon receipt. You are responsible for inspecting products promptly upon delivery.
22. Verify Address. American Cornhole Association reserves the right to contact you via email to verify the accuracy of account information (including your correct name and address) that is needed to provide you with the information requested from American Cornhole Association.
23. Order Modification/Rejection. American Cornhole Association reserves the right to reject or modify any order, whether or not such order has been confirmed and/or your credit card has been charged. You will be notified of any rejection or changes to your order at the email address you provided at check out. If your credit card has already been charged and any portion of your order is rejected, American Cornhole Association will issue a credit to your credit card account for the amount rejected.
24. Limitation of Liability. Under no circumstances including, without limitation, its own negligence, shall American Cornhole Association or its members, officers, employees, affiliates, agents, subsidiaries, suppliers, or any other party involved in creating, producing, transmitting, or distributing American Cornhole Association's services and products be liable for any direct, indirect, incidental, special, consequential or exemplary damages, including but not limited to damages for loss of profits, goodwill, use, data or other intangible losses (even if American Cornhole Association has been advised of the possibility of such damages), resulting from: (a) the use or inability to use the website; (b) the cost of procurement of substitute goods and services resulting from any goods, data, information or services purchased or obtained or messages received or transactions entered into through or from the website; (c) unauthorized access to or alteration of your transmissions or data; (d) statements or conduct of any third party on the website or (e) any other matter relating to the website. Some jurisdictions do not allow the limitation or exclusion of liability for incidental or consequential damages, so some of the above may not apply to you. In such jurisdictions, liability is limited to the fullest extent permitted by law.
25. Indemnity. You agree to defend, indemnify and hold American Cornhole Association and its officers, managers, employees, agents and licensors harmless from all judgments, awards, losses, liabilities, costs and expenses, including but not limited to reasonable attorneys' fees, expert witness fees, and costs of litigation arising out of or based on (a) content you submit, post to or transmit through the Site, (b) your use of the Site, (c) your connection to the Site, (d) your violation of the terms and conditions contained in this agreement, or (e) your violation of any rights of a third party, including intellectual property rights.
26. Notices and Electronic Communications. Except as explicitly stated otherwise, any notices you send to American Cornhole Association shall be sent by mail to American Cornhole Association, Ltd, Attn: Legal, 149 Harvest Drive, Coldwater, OH 45828. In the case of notices American Cornhole Association sends to you, you consent to receive notices and other communications by American Cornhole Association posting notices on the Site, sending you an email at the email address listed in in your account, or mailing a notice to you at your billing address listed in your profile in your account. You agree that all agreements, notices, disclosures and other communications that American Cornhole Association provides to you in accordance with the prior sentence satisfy any legal requirement that such communications be in writing. Notice shall be deemed given (i) 24 hours after the notice is posted on the Site or an electronic message is sent, unless the sending party is notified that the message did not reach the recipient, or (ii) in the case of mailing, three days after the date of mailing. You agree that a printed version of these terms & conditions and/or any notice given in electronic form shall be admissible in judicial or administrative proceedings based upon or relating to this Agreement to the same extent and subject to the same conditions as other business documents and records originally generated and maintained in printed form.
27. Notice for California Residents. Under California Civil Code Section 1789.3, California users are entitled to the following consumer rights notice: If you have a question or complaint regarding the Site, please contact us. You may also contact us by writing to American Cornhole Association, Ltd, Attn: Legal, 149 Harvest Drive, Coldwater, OH 45828. California residents may reach the Complaint Assistance Unit of the Division of Consumer Services of the California Department of Consumer Affairs by mail at 1625 North Market Boulevard, Sacramento, CA 95834, or by phone at (916) 445-1254 or (800) 952-5210.
28. Applicable law and disputes. To the extent permitted by law, the terms shall be governed by and interpreted in all respects in accordance with the substantive laws of the state of Ohio, U.S.A., Without regard to its choice of law provisions, and not by the 1980 U.N. Convention on Contracts for the international sale of goods. You agree that except as specified herein, any disputes directly or indirectly arising out of or relating to the terms or the Site (including the purchase of American Cornhole Association products via American Cornhole Associationoutdoor.com) shall be resolved exclusively in the state or federal courts located in Mercer County, Ohio. You hereby irrevocably consent to such venue and to the exclusive jurisdiction of any such court over any such dispute.
29. The foregoing notwithstanding, you agree that American Cornhole Association, at its sole discretion, may require you to submit any disputes directly or indirectly arising out of or relating to the terms or the Site exclusively to final and binding arbitration taking place in Coldwater, Ohio under the international rules of arbitration of the American Arbitration Association, by one or more arbitrators appointed in accordance with the said rules. Notwithstanding such rules, however, such proceeding shall be governed by the laws of the state of Ohio, U.S.A. Any award in any arbitration initiated hereunder shall be limited to monetary damages and shall include no injunction or direction to any party other than the direction to pay a monetary amount. Further, the arbitrator(s) shall have no authority to award punitive, consequential or other damages not measured by the prevailing party's actual damages in any arbitration initiated under this section, except as may be required by statute.
30. Any cause of action or claim you may have directly or indirectly arising out of or relating to the terms or the Site (including the purchase of American Cornhole Association products via playcornhole.org) must be commenced within one (1) year after the claim or cause of action arises.
31. The Privacy Policy provides separate options for individuals to lodge complaints in relation to the Privacy Policy and their personal information.
32. Last updated July 1st, 2021