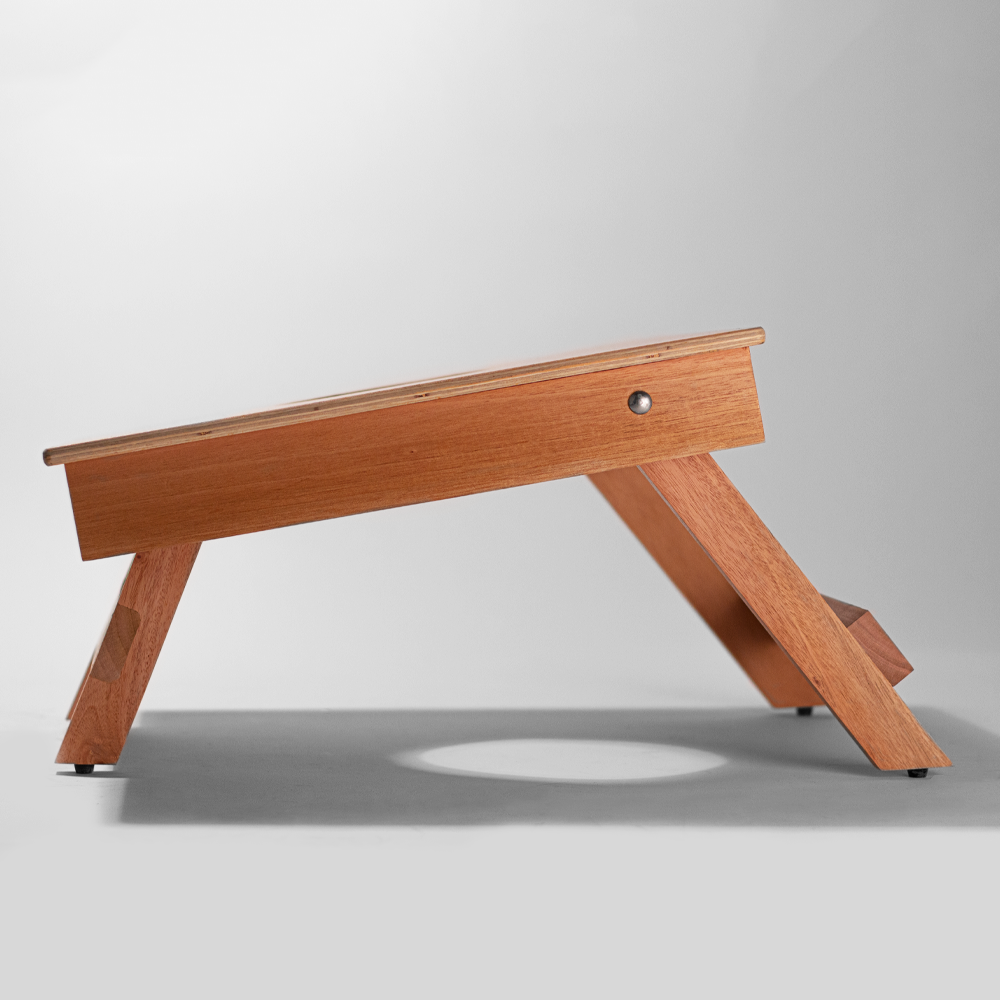 Airmail Box Rustic Wood Recreation Cornhole Boards
In stock

Airmail Box Rustic Wood
Practice Your Airmail Shot and Improve Your Cornhole Game
Keep your airmail game sharp with ACA Airmail Box Recreation Cornhole Boards. These practice boards will help improve your hot hand and get you in the airmail rhythm. You can also use the Airmail Box for a challenging game of cornhole with your own house rules. Get used to sinking your bags on these boards and be unbeatable at your next event.
Set of two (2) 18-inch by 18-inch (airmail) boards

Collapsible front and back legs to easily store boards away

Vibrant HD Graphics

Splinterless 6-inch hole

Smooth ½-inch, premium plywood playing experience

Handcrafted, 100% premium mahogany frame

Frame constructed with corrosion-resistant hardware

Wood frame and playing surface coated with weather-resistant finish

All cornhole bags and accessories sold separately
Product Type: Cornhole boards
Model Name: Airmail Box
Level: Recreation
Meets Regulation Specs: No
Includes: Two (2) cornhole boards
Features:
▪ ACA's only airmail-shot training board set
▪ Collapsible front and back legs
▪ Stabilizing rubber feet
▪ Finished playing surface includes splinter-less 6-in hole and smooth carry handles
▪ Corrosion-resistant hardware
Playing Surface Width x Length: ~18-in x 18-in
Hole Diameter: 6-in
Frame Standing Front Height: ~8½-in
Frame Standing Rear Height: ~11⅘-in
Weight: ~7½-lbs per board
Playing Surface Material: ½-in thick, Grade-A premium plywood
Frame Material: Solid mahogany
Hardware: Corrosion-resistant stainless steel
Weather-Resistant: Playing surface and frame
Graphics Printing Method: Vibrant HD graphics
Weights and measurements are approximate to allow for variance in raw materials as well as controlled tolerances in the manufacturing process.
Bags sold separately.

Fast shipping
Easy to order, ships quickly

Fun for all ages
Anyone can play, right in your backyard

Lightweight and portable
Great for all types of players, anywhere you go
Airmail Box Recreational Cornhole Boards
Perfect the Swish!
The ACA Airmail Box Cornhole Board Set helps you master the cornhole "hole in one" shot. These boards take up very little space when storing or toting along on your next outing. Set it up anywhere and start amping up your airmail swish!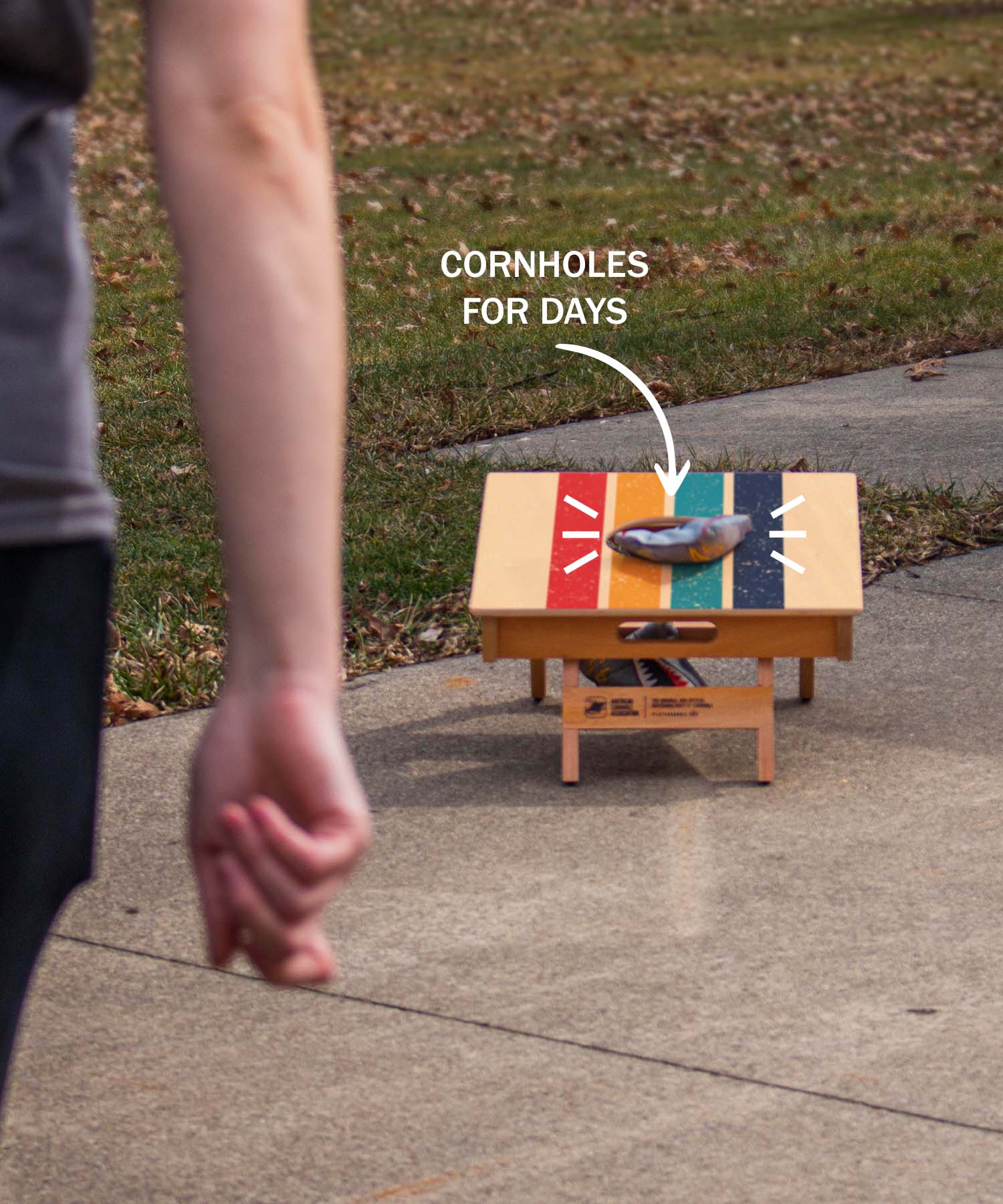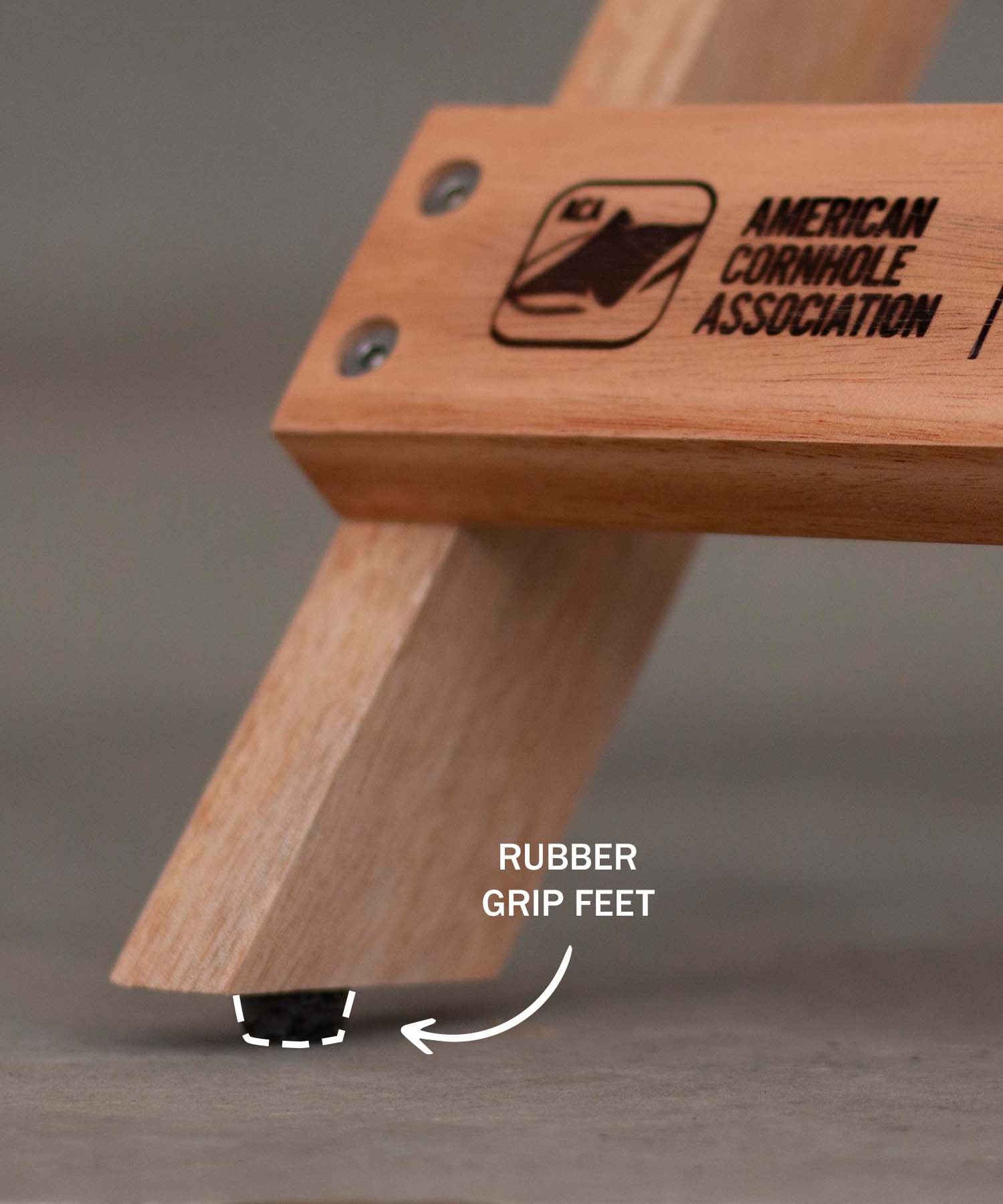 Enjoy a challenge?
Improve your one-holer consistency with Airmail boards. Use them to train or for one-on-one side games during tournaments or league night. They crush the competition with higher ACA quality standards and a wide selection of vibrant, classy graphics.