6-in Synergy Touring Pro Bomber Professional Regulation Cornhole Bags
In stock

6-inch Synergy Touring Pro Bomber
Official Tournament Bag of the American Cornhole Association

ACA Synergy Touring Pro Professional Regulation Cornhole Bags feature a new and unique EDGE Technology (PATENT PENDING) to advance playing strategy. In tandem with dual-sided grip and glide fabric construction (as used on our Synergy Pro Bags), EDGE Technology provides a side wall edge for blocking and pushing during play, and a flatter shape for even filling dispersion during landing.
Set of four (4) 6-inch by 6-inch cornhole bags

Constructed with microsuede fabric for gripping and poly turbo weave fabric for sliding

EDGE Technology for blocking and pushing your shots

Flat design allows the best control and consistency compared to the standard cornhole bag construction

Filled with all-weather resin pellets to withstand wear and tear of harsh playing conditions

Double reinforced stitching for long-lasting durability

Synergy Touring Pro bags meet ACA regulation standards
PATENT PENDING
Product Type: Cornhole bags
Model Name: Synergy Touring Pro
Level: Professional
Meets Regulation Specs: ✅ Yes
Includes: Four (4) cornhole bags
Features:
▪ New! Patent Pending EDGE Technology allows for maximum control and superior blocking and pushing
▪ Dual-sided fabric construction, poly turbo and microsuede grip enhances strategy and control
▪ All-weather resin pellet filling
▪ Meets ACA regulation standards
▪ Double reinforced stitching
Playing Surface Width x Length x Depth: ~6-in x 6-in x 1-in
Weight: ~15-oz
Fabric Material(s):
Side 1: microsuede grip
Side 2: poly turbo weave
Stitching: Double reinforced stitching
Filling: All-weather resin pellets
Graphics Printing Method: Sublimation
Weights and measurements are approximate to allow for variance in raw materials as well as controlled tolerances in the manufacturing process.
PATENT PENDING
6-in x 6-in cornhole bags are compatible with:

All 2x4 Cornhole Boards (Sig Pro, Star, MP2, CP2)
2x3 Dale Cornhole Boards
18-in x 18-in Airmail Box Cornhole Boards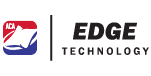 Edge technology
Maximum Control, Pro Performance
Official ACA Approval
Meets ACA Specs for Regulation Cornhole Bags

30 Day Risk-Free 100% Satisfaction Guarantee
Try them out today!
Synergy Touring Pro Professional Cornhole bags
NEW! Game Changing Edge technology
Bulldoze through blocks and build your defense with ACA's new Synergy Touring Pro EDGE Technology. Consistency and control at your fingertips.
get an edge over the competition
Time to toss out the rookie status - throw with accuracy and play with strategy using Synergy Touring Pro Cornhole Bags with EDGE Technology and dual-sided grip and glide fabrics.