2x4 Touring Pro Official Tournament Badge Red Professional Regulation Cornhole Boards
In stock
2X4 Touring Pro Official Tournament Badge Blue
Cornhole Boards for Professional and Tournament Use
ACA 2x4 Touring Pro Regulation Cornhole Boards are regulation-compliant. Featuring pro-quality materials, tournament-style graphics, double support beams for bounce-reduction, and extra quality details for a premium playing experience, these boards won't disappoint for beginners and advanced players alike.
Set of two (2) 2-foot by 4-foot boards

Two center support bars to reduce bag bounce

Collapsible legs with magnetic closing fasteners for sleek storage

Rubber feet stabilize board on uneven surfaces

Beveled carrying handles for smooth transport

Timeless, vibrant HD ACA Brand graphics

Splinterless 6-inch hole

Smooth ⅝-inch, Grade-A plywood playing surfaces

Handcrafted, 100% premium mahogany frames

Wood frame and playing surface coated with weather-resistant finish

Frame constructed with corrosion-resistant hardware

All cornhole bags and accessories sold separately
Product Type: Cornhole boards
Model Name: Touring Pro
Level: Professional
Meets Regulation Specs: ✅ Yes
Includes: Two (2) cornhole boards
Features:
▪ Two (2) QR Codes for use with the ACA App included
▪ Magnetic leg fasteners
▪ Stabilizing rubber feet
▪ Weather-proofing sealant to frame and playing surface
▪ Collapsible legs
▪ Finished playing surface includes 6-in splinter-less hole and smooth carry handles
▪ Two anti-bounce center crossbeams
▪ Corrosion-resistant hardware
Playing Surface Width x Length: ~ 2-ft x 4-ft
Hole Diameter: 6-in
Frame Standing Front Height: ~3-in
Frame Standing Rear Height: ~12-in
Weight: ~24-lbs per board
Playing Surface Material: ⅝-in thick, Grade-A premium plywood
Frame Material: Solid mahogany
Hardware: Corrosion-resistant stainless steel
Assembly: Double-bolted and premium construction adhesive
Weather-Resistant: Playing surface and frame
Graphics Printing Method: Vibrant HD graphics
Weights and measurements are approximate to allow for variance in raw materials as well as controlled tolerances in the manufacturing process.
Bags sold separately.
2-ft x 4-ft cornhole boards are compatible with:

All 6-in x 6-in cornhole bags (Synergy Pro, Daily 66x, Daily 66)
2x4 Cornhole Board Carrying Casae
2x4 Regulation Cornhole Board Covers
LED Cornhole Boards Lighting Kit
Official ACA Approval
Meets ACA Specs for Regulation Cornhole Boards
Fast Shipping
Easy to order, ships quickly

Built for Excellence
Play like the best, with the best
Touring Pro Professional Cornhole Boards
A Little Less Bounce, a Little More Action
Whether you are a casual or professional player, everyone wants a set of cornhole boards that will perfom well and last. ACA Touring Pro Cornhole Boards are the answer to that call. All the things a high-end board set should have are included: high-quality wood, corrosion-resistant hardware, smooth finished edges, two anti-bounce support beams for bounce resistance, and the extra details that make it something more than the big-box stores sell.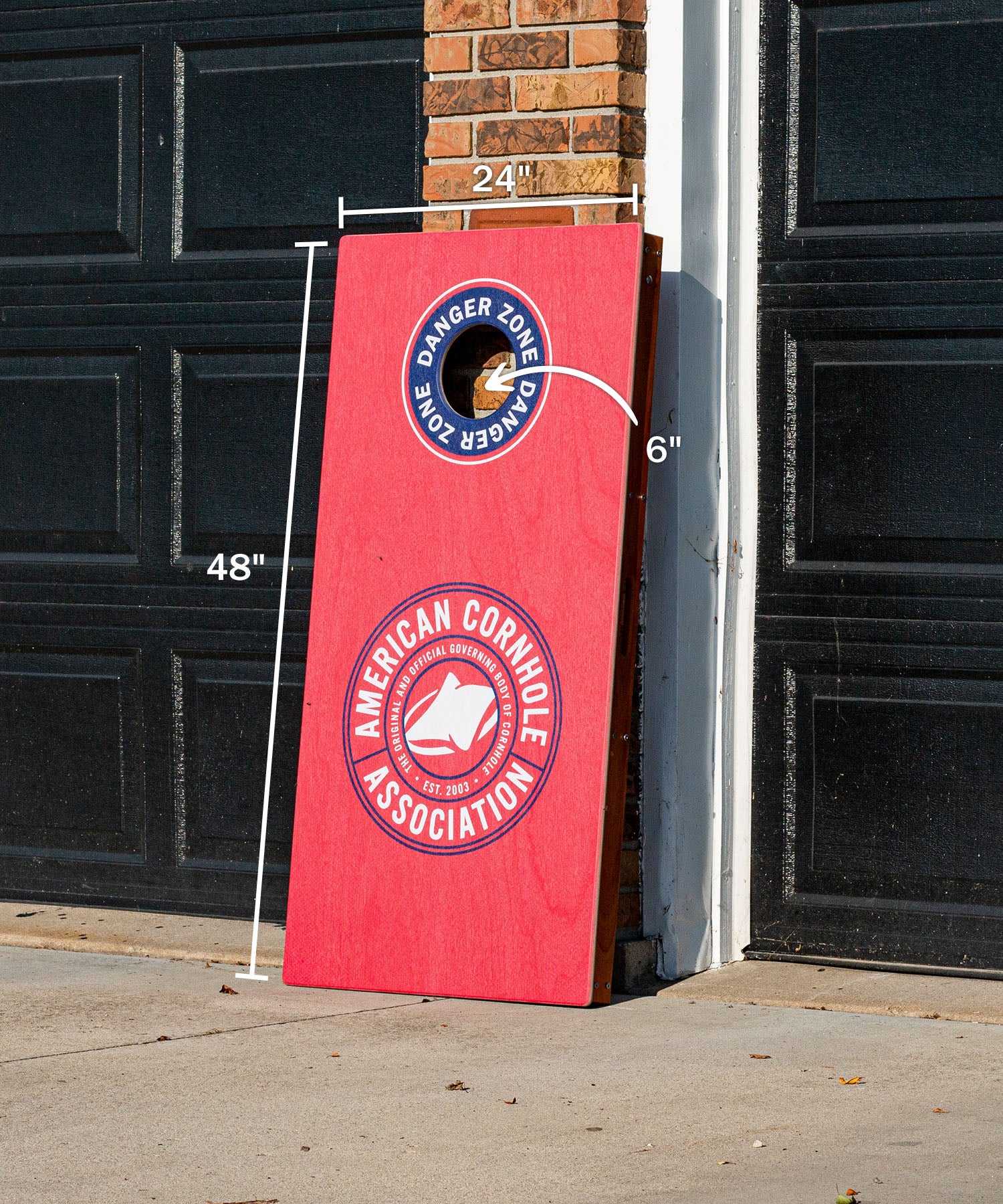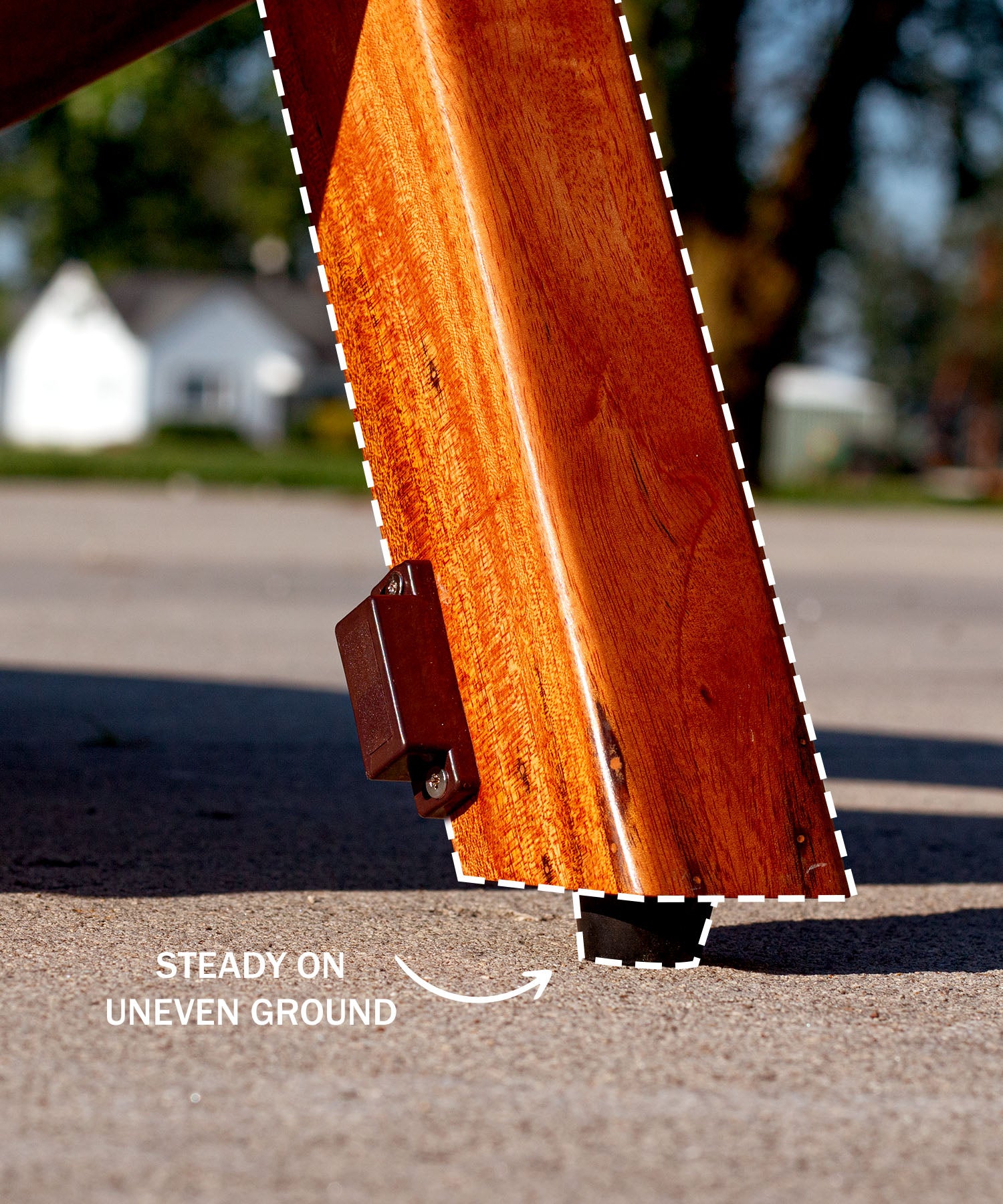 Double the Beams, Reduce the Bounce
Beyond the fun, the playability of cornhole gear is top priority for all players alike. Built with high-end mateirals and assembly methods, ACA Touring Boards make a huge difference in performance during any game in backyards, bars, tournaments, and anywhere you travel.