TOURNAMENT-LEGAL, COMPETITION-READY
CONSISTENTLY BUILT WITH QUALITY MATERIALS
What is a regulation cornhole bag?
Regulation cornhole bags meet official specifications and standards set forth by the American Cornhole Association®—making them officially tournament-legal and offering a level playing field for every type of cornhole player. Master your cornhole game on a set of Official ACA Regulation Cornhole Bags.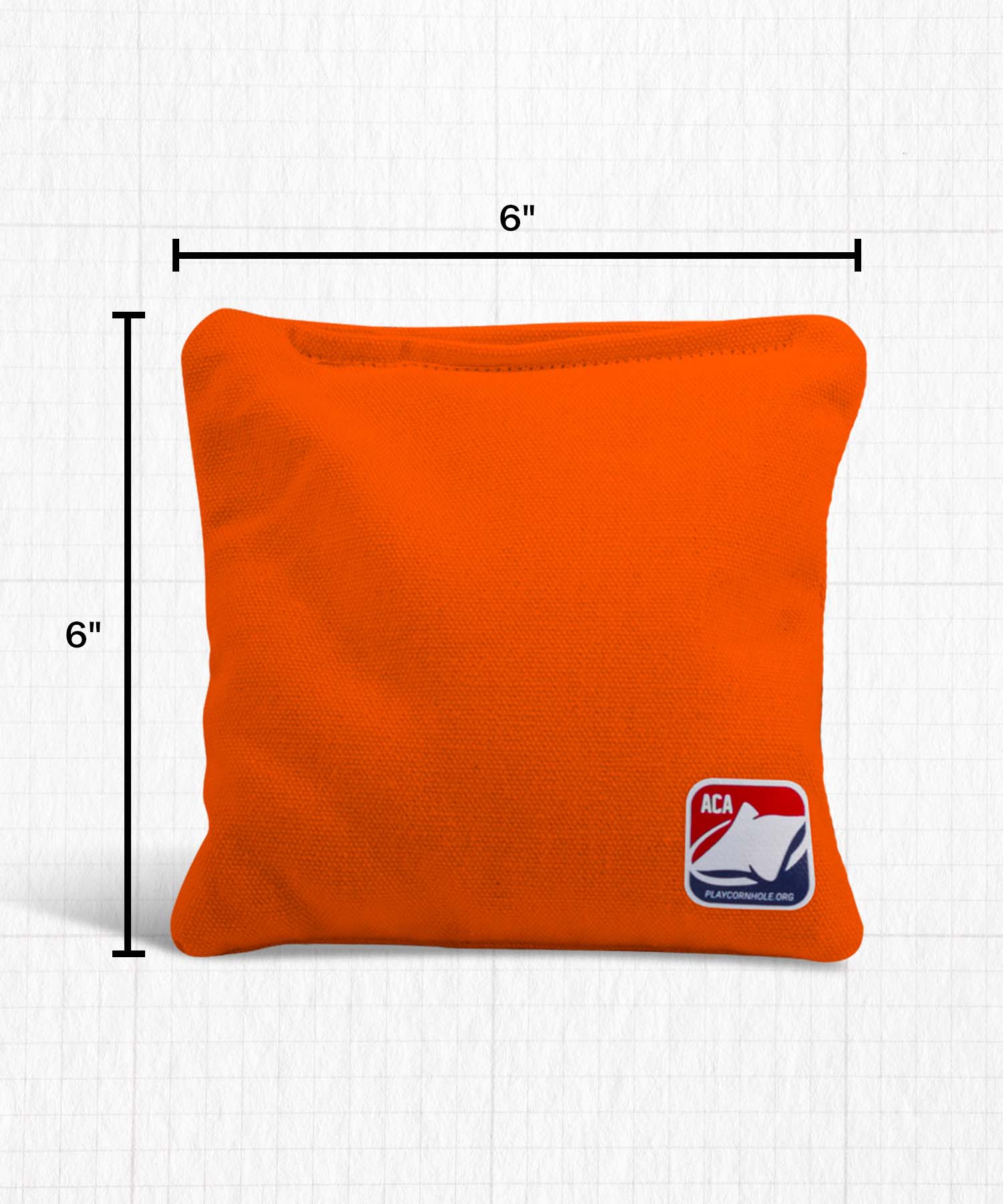 BAG DIMENSIONS
Bag Width: 6-inches
Bag Length: 6-inches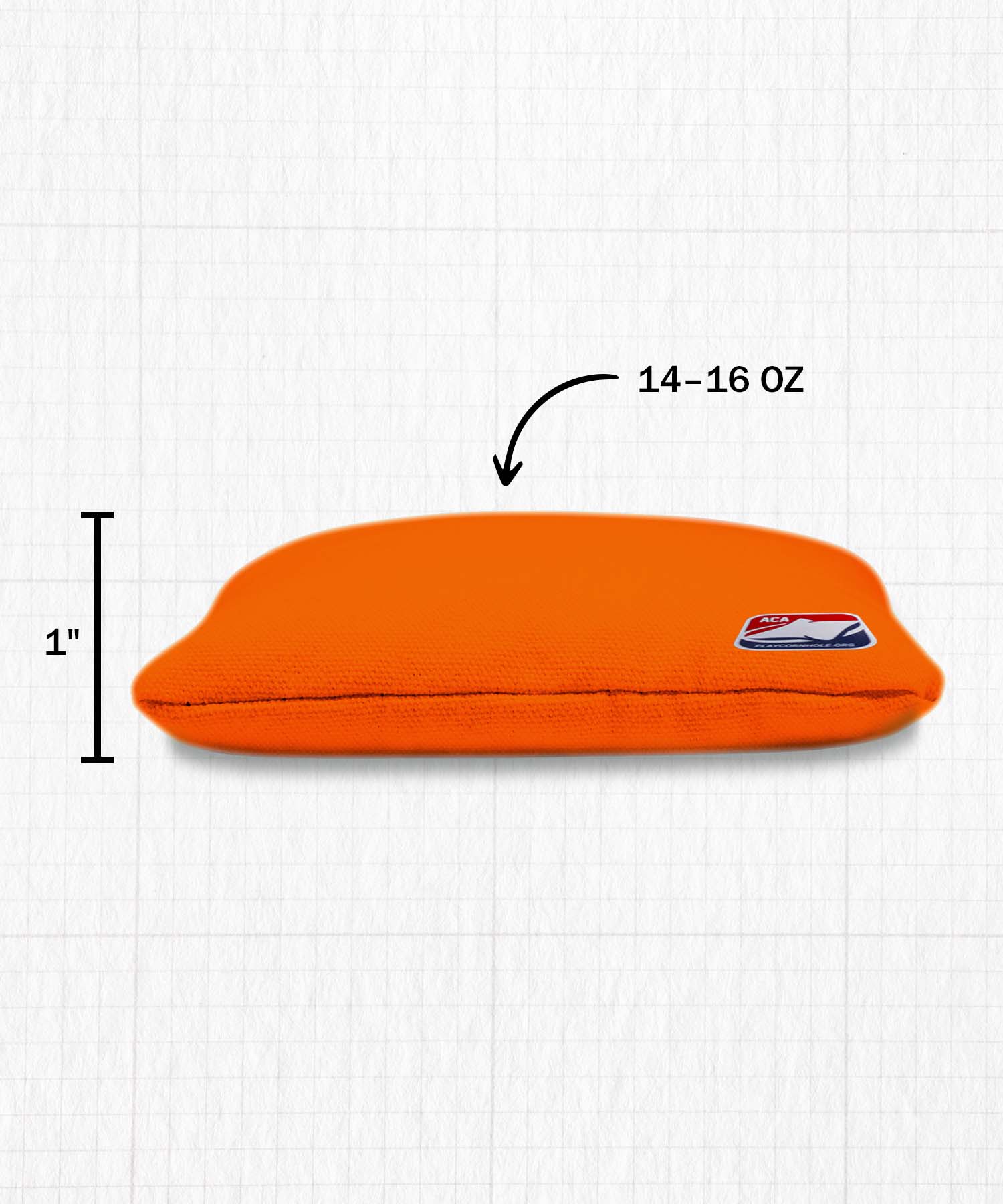 BAG SPECS
Thickness: 1-in (+-⅛-in)
Weight: 14–16.25-oz
Filling: corn or resin pellets
regulation quality
ACA Regulation Cornhole Bags are double-stitched for long-lasting durability. Vibrant colors and quality materials take these bags to the next level!
We've Got This in the Bag
Shop ACA Regulation Cornhole Bags