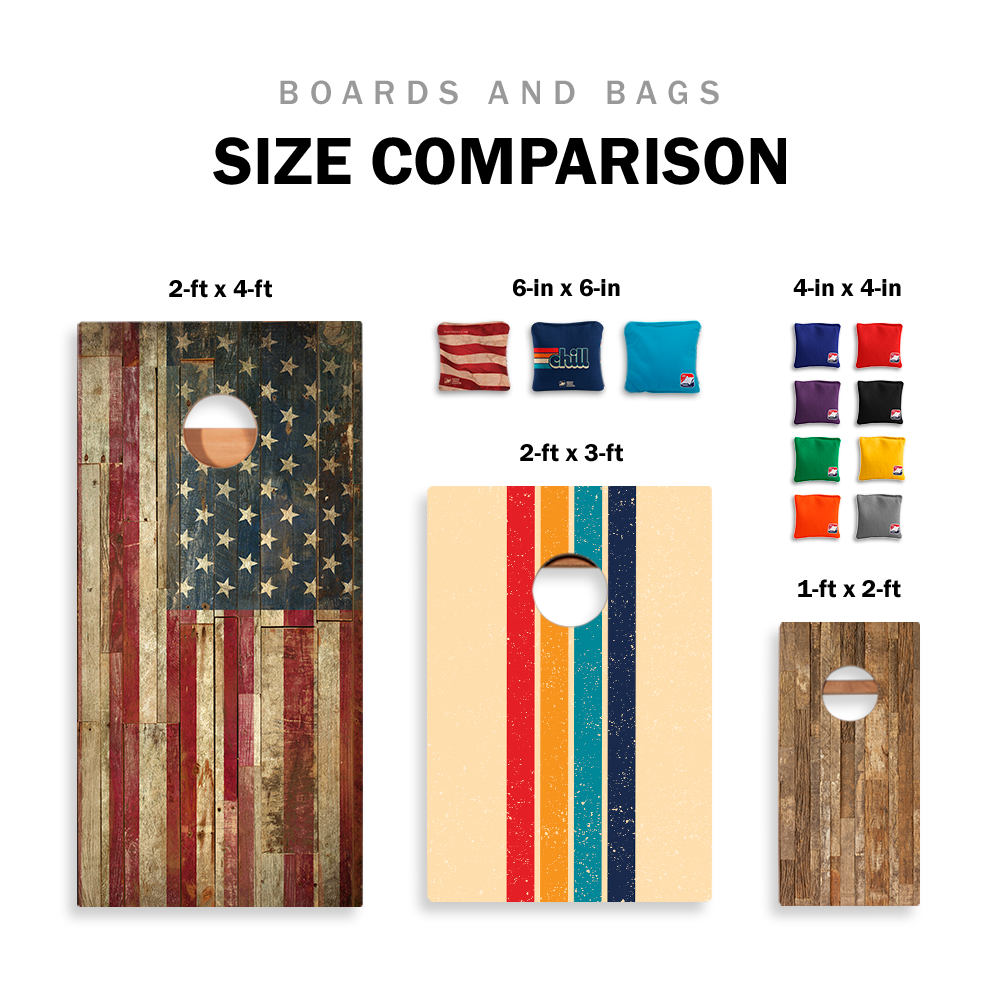 6-in Daily 66 Royal Blue Competition Regulation Cornhole Bags
6-inch Daily 66 Royal Blue
Classic Duck Cloth Cornhole Bags with Whole Kernel Corn Filling
ACA's Daily 66 Competition Cornhole Bags are our classic cornhole bag filled with the time-honored whole kernel corn filling. A variety of colors are available to match nearly any board.
Set of four (4) 6-inch by 6-inch cornhole bags

Constructed with traditional 10-ounce duck cloth

Made with the traditional whole kernel corn filling for the original play and feel of cornhole

Double reinforced stitching for long-lasting durability

Daily 66 bags meet ACA regulation standards
Product Type: Cornhole bags
Model Name: Daily 66
Level: Competition
Meets Regulation Specs: ✅ Yes
Includes: Four (4) cornhole bags
Features:
▪ Classic duck cloth playing experience for experienced and beginner players
▪ Traditional whole kernel corn filling
▪ 20 colors to choose from
▪ Meets ACA regulation standards
▪ Double reinforced stitching
Playing Surface Width x Length x Depth: ~6-in x 6-in x 1-in
Weight: ~14oz -16-oz
Fabric Material(s): 10-oz duck cloth
Stitching: Double reinforced stitching
Filling: Whole kernel corn
Weights and measurements are approximate to allow for variance in raw materials as well as controlled tolerances in the manufacturing process.
6-in x 6-in cornhole bags are compatible with:

All 2x4 Cornhole Boards (Sig Pro, Star, MP2, CP2)
2x3 Dale Cornhole Boards
18-in x 18-in Airmail Box Cornhole Boards
Official ACA Approval
Meets ACA Specs for Regulation Cornhole Bags

Fast Shipping
Easy to order, ships quickly
Classic corn filling
Put the "corn" in "cornhole"
Daily 66 Competition Cornhole Bags
The OG Cornhole Bag
The duck cloth construction of Daily 66 bags will give you the classic, smooth-gliding feel players have relied on for years. Double reinforced stitching boosts the longevity of your bags to keep lasting toss after toss.
The Classic Cornhole Bag
Daily 66 Cornhole Bags provide the classic corn-filled feel cornhole players have known for years. These bags define cornhole and are an affordable solution to get anyone out and playing!