The Unspoken rules of underground cornholers
Now that you're playing with pizazz, don't forget to complete your cornhole wardrobe with alluring accessories, or risk being cornholed by a sky bag.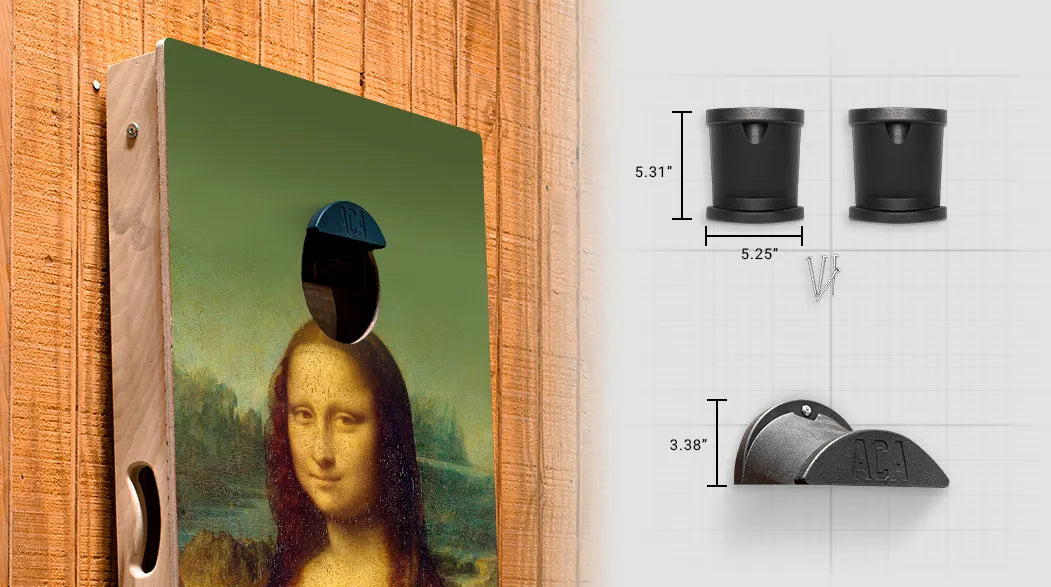 MAYBE IT'S NOT A MONA LISA...
But our talented team of in-house designers refer to them as works of art. Hang your new "Art Boards" on the wall with the official ACA cornhole board wall mount kit.
OFFICIAL ACA CORNHOLE BAGS DRAWSTRING CARRYING TOTE
WHERE ELSE ARE YOU GOING TO KEEP YOUR BAGS?
OFFICIAL ACA CORNHOLE BOARDS WALL MOUNT KIT
EASILY MOUNT YOUR CORNHOLE BOARDS TO ANY WALL